Welcome to Cooters Restaurant & Bar! If you're looking for great food and fun times with casual surroundings, you've found the spot! We're a little off the beaten path, but that's one of the reasons the locals love us!
Cooters is the best place to go on Clearwater Beach for Seafood, Steaks & FUN! Established 1993, Cooters is Family Friendly and Family Owned & Operated. A few of our recent awards are: BEST CRAB IN TAMPA BAY, BEST WINGS, BEST HAPPY HOUR and 2018 BEST FAMILY DINING CLEARWATER BEACH! Head over to Cooters and "Live a Little With Us!"
Visitors to Clearwater Beach are often in search of "The Best Grouper Sandwich", and you'll find it at Cooters, along with so much more. Make Cooters your first stop, and you'll want to come back for more!
We have Awesome Specials featuring All You Can Eat Snow Crab, Fish & Chips, Super Grouper Specials, and The Best Happy Hour on the Beach! Click here for Cooters Famous Daily Specials!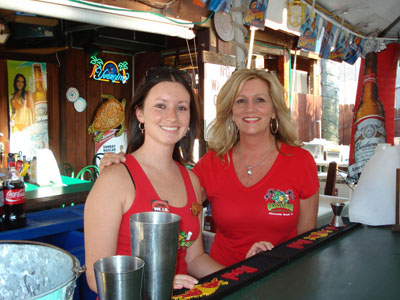 Oh yeah, don't forget our automatic party days...
Bad weather, time for a party

Big sporting event on TV, time for a party

Great weather, time for a party

A birthday (anybody's), time for a party

Hurricane watch, time for a BIG party
Restaurant Hours:
Sunday - Thursday 11AM - 11PM
Friday and Saturday 11AM - 12AM
Cooters is located at 423 Poinsettia Avenue, Clearwater Beach, Florida. We're 1/4 block north of the Clearwater Beach Round-About, and 1 block east of the Hilton Resort.
Phone 727-462-2668 It's first come, first served! We do not take reservations.
---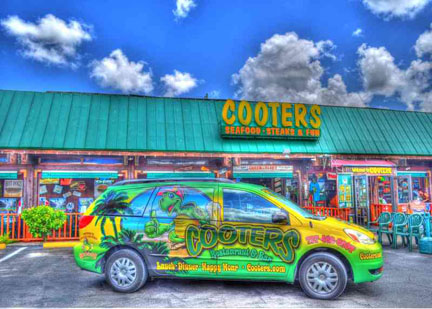 Thank you for visiting us online -- we hope to see you in person soon!